Term 1 Report Card Access & Report Card Conferences
November 24th and 25th from 12:15 p.m.-2:49 p.m.
Please click below to access the links to teachers and staff.
Note: these links will not be available until next week
Teachers and staff members may place you in a "breakout/waiting room" if they are meeting with another parent when you join.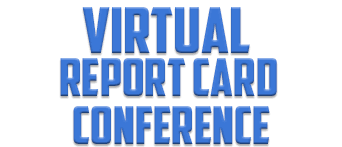 If you would like to speak to your child's teacher regarding their report card, please contact them via email. Teacher email addresses can be found HERE
Viewing Term 1 Report Card: This year, Term 1 Report Cards will be available in the Parent & Family Portal and Student Portal starting November 23, 2020.
Steppers to View Report Cards
Viewing Report Cards in Campus Parent Stepper
https://drive.google.com/file/d/1-ylT3GYL69Us6BBQ1pNhev56tSKZW63-/view
Translations are available from the Parent Portal landing page on the FACE site
https://www.philasd.org/face/fr/parent-and-family-portal/
Viewing Report Cards in the Student Portal Stepper
https://drive.google.com/file/d/1Qlp3bJgLquwVoYj5EHzodm7Sh5wBFU7d/view
Video for Accessing Backpack in the Student Portal