Principal Welcome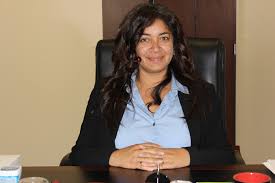 Dear Parents, Guardians, and Students,
Welcome to the 2019/2020 school year. I hope everyone had an enjoyable summer and you are ready for an exciting school year at Fels High School.
Our goal to the entire school community is to ensure that all of our students stay on track to graduation and have a wonderful experience along their journey. I like to think that getting where you are going in life is not as important as the journey you experience in getting there.
As the principal of Fels High School, it is my commitment to you that we will continue to be innovative and add new experiences to enhance the educational journey of every student.  In order for this to be successful, I am going to need the commitment of every parent, guardian, and student to help us make this happen.
One of the most important ways for students to help, is to arrive to school on time (school starts at 7:45am. Students can start entering the building at 7:25am), come prepared to learn, and come ready to be respectful to teachers, classmates, administrators, and everyone at Fels.
The most important way that parents and guardians can help is to be supportive of their child's educational experience. Encourage them to arrive on time to school and to be prepared for all of their classes.  Additionally, a key aspect of parental support is to attend back to school night and report card conferences throughout the school year. Back to School night this year is Wednesday, September 25, 2019 from 5:30 to 7:30 pm.  Report card conference dates can be found on the School District's calendar.
Throughout the school year, we will communicate upcoming events through the website and parent gram, which will be sent home with students monthly along with the calendar.
This is going to be an amazing year. We are looking forward to working with everyone and supporting our families as we continue our success of providing students with a well-rounded educational experience at Fels High School.
Good luck for a wonderful school year.
Sincerely,
Lillian Izzard,
Principal